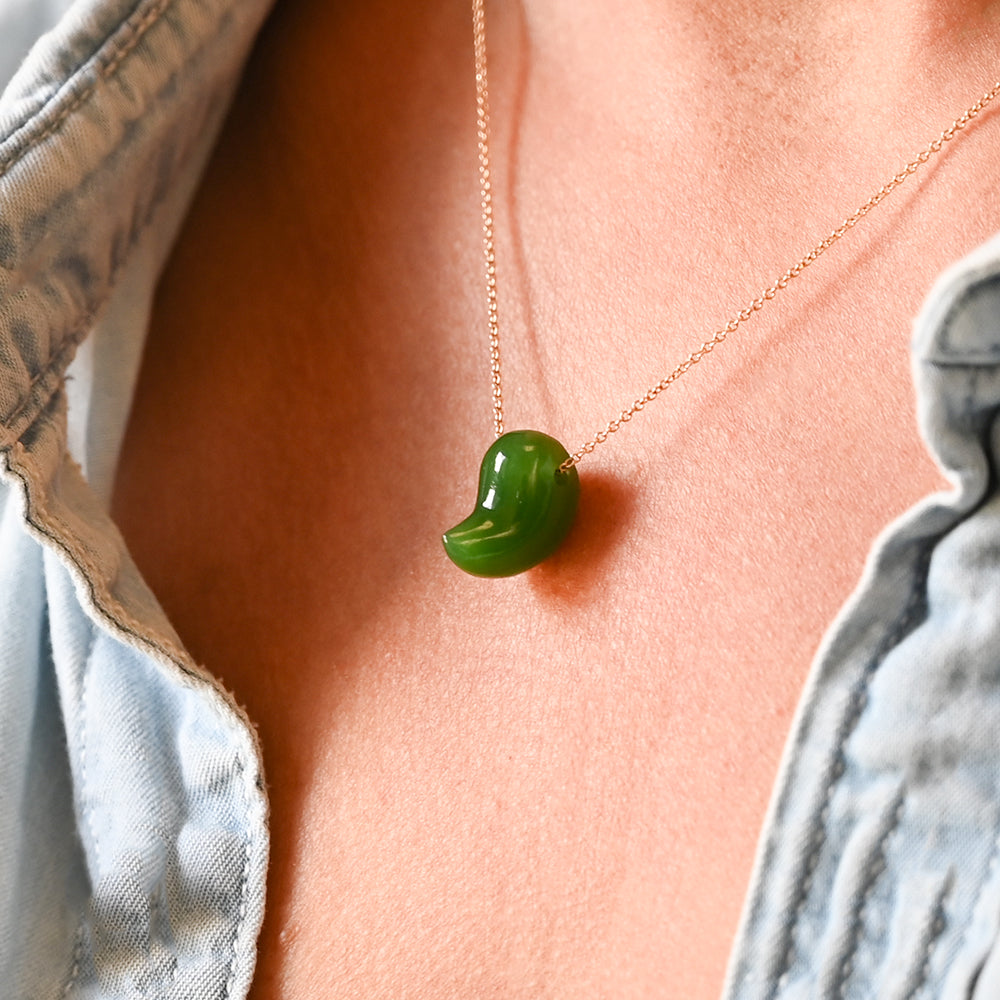 Small Eager Rocks - Jade
Horus Eager Seed stands for action and insatiable eagerness to feel alive.
The energy of Nephrite Jade carries a revitalizing energy that can help to speed healing. It is a stone of health and abundance, allowing Divine energy to enhance the circumstances of life. Known as the "stone of fidelity", Jade is wonderful for working with the Heart Chakra, balancing male and female energies.
Eager Rock Measures 12mm in length

18K Gold Ball Chain / 18K Gold clasp
Hand cut and polished
Please allow 4-6 weeks for fabrication
Any piece of Jovana Djuric jewelry can be personalized just for you. Adding stones, engraving and more! Get in touch to discuss customization options.