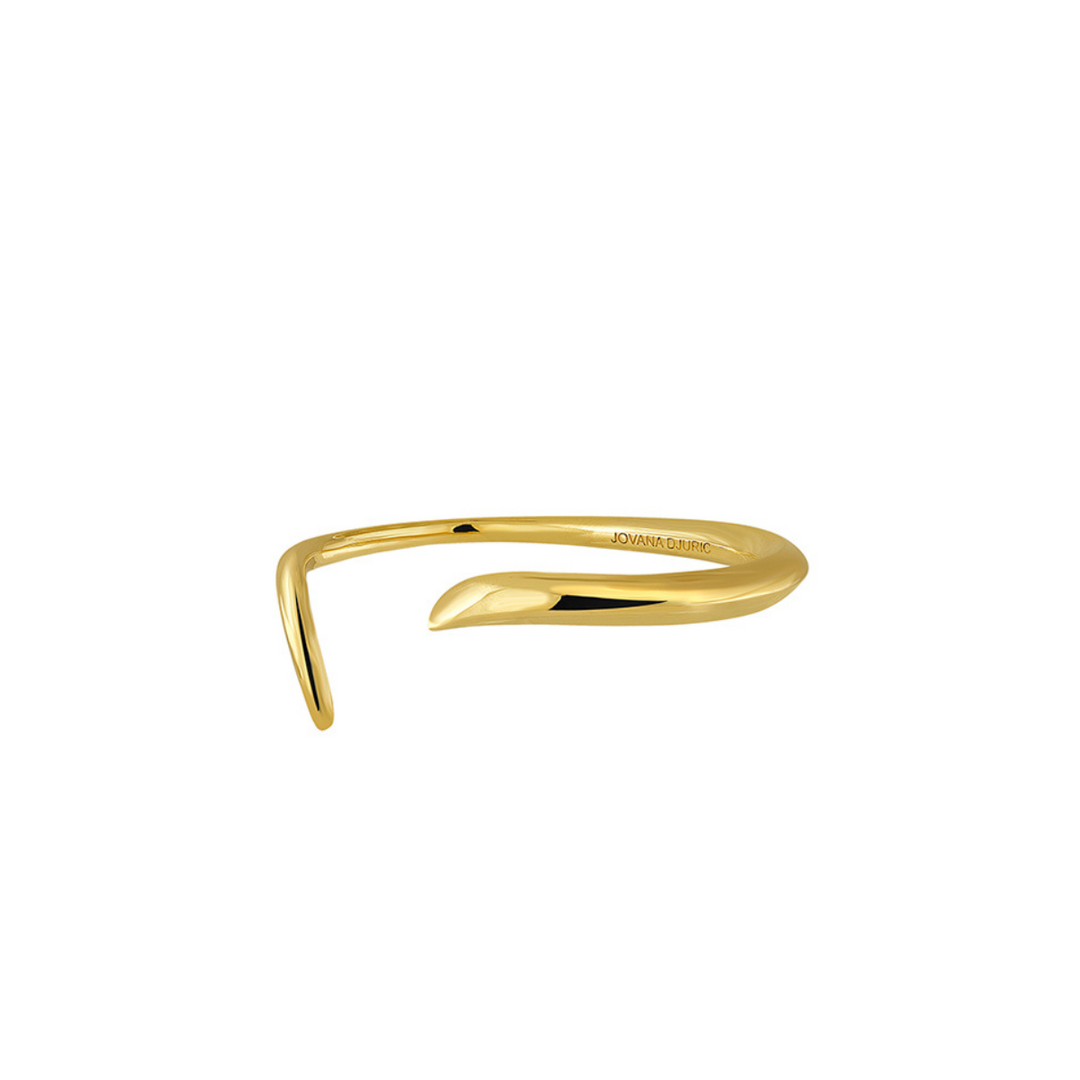 Fold Cuff
Horus Crescent Fold Cuff, the ultimate refined statement piece. Made for left hand. The bracelet sits comfortably on the lower part of the hand and doesn't constrict the movement.
Inside diameter 56x42mm/ 1" adjustable opening
All jewelry is made to order in NYC atelier with love and care
Please allow 4-6 weeks before ready to ship
Sustainable and ethical, using only recycled metal
If you need to Rush your order, please let us know, and we will do everything we can to make it happen
Gold Bronze is a special alloy from the bronze family. It tarnishes less than brass, and has a warmer, more noble gold color
Any piece of Jovana Djuric jewelry can be personalized just for you. Adding stones, engraving and more! Get in touch to discuss customization options.