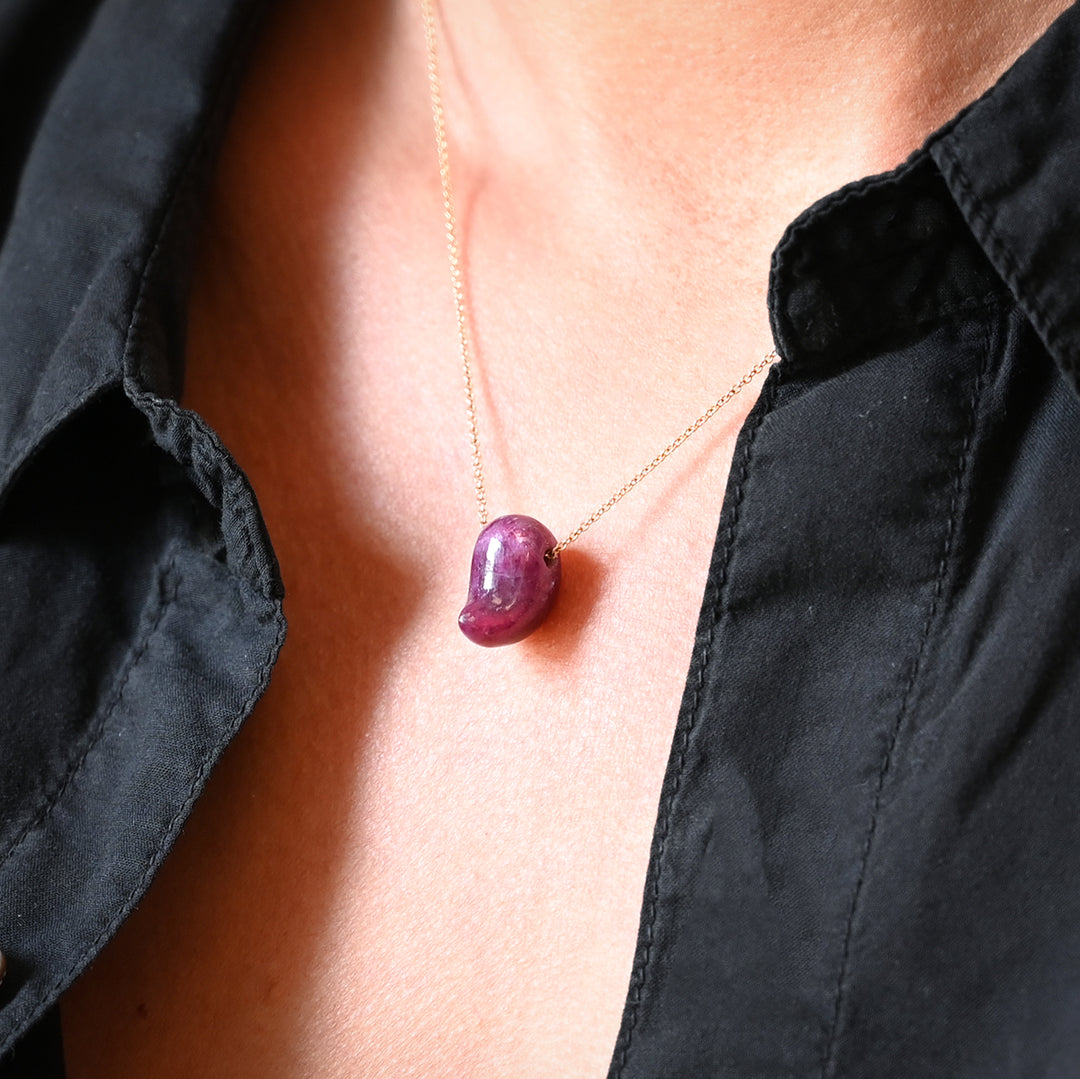 Small Eager Rocks - Opaque Ruby
Horus Eager Seed stands for action and insatiable eagerness to feel alive. 
The energy of Ruby brings forward Divine creativity. It reminds you of the Fire-power in your belly and tells you "You can Do it" It promotes high self-esteem, intuition, and spiritual wisdom. It is a symbol of good fortune, pure love, and loyalty. Its red color is associated with healing of the 1st, Root Chakra.
Eager Rock Measures 12mm in length

18K Gold Ball Chain / 18K Gold clasp
Hand cut and polished Opaque Ruby.
Please allow 4-6 weeks for fabrication.
Any piece of Jovana Djuric jewelry can be personalized just for you. Adding stones, engraving and more! Get in touch to discuss customization options.