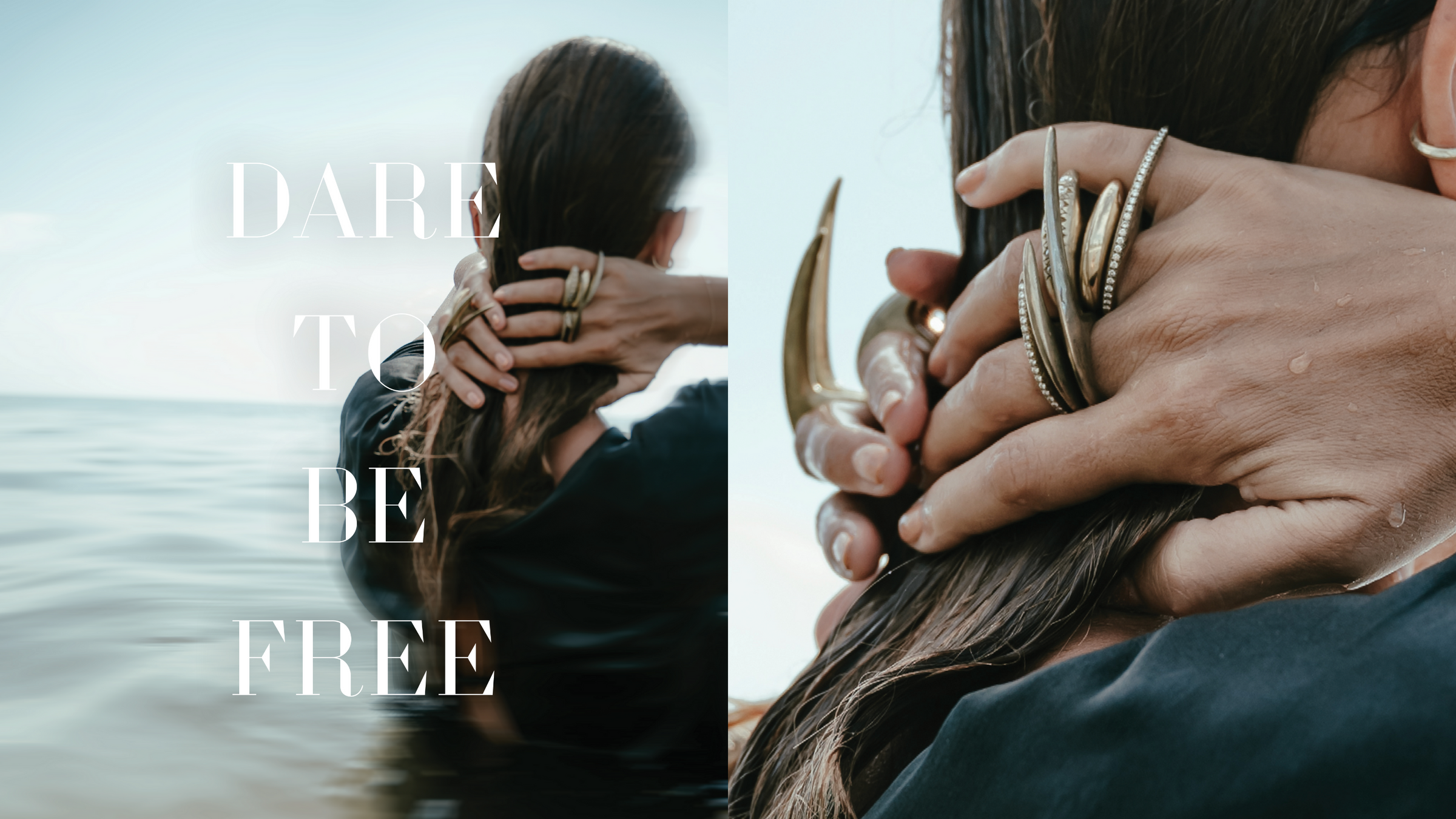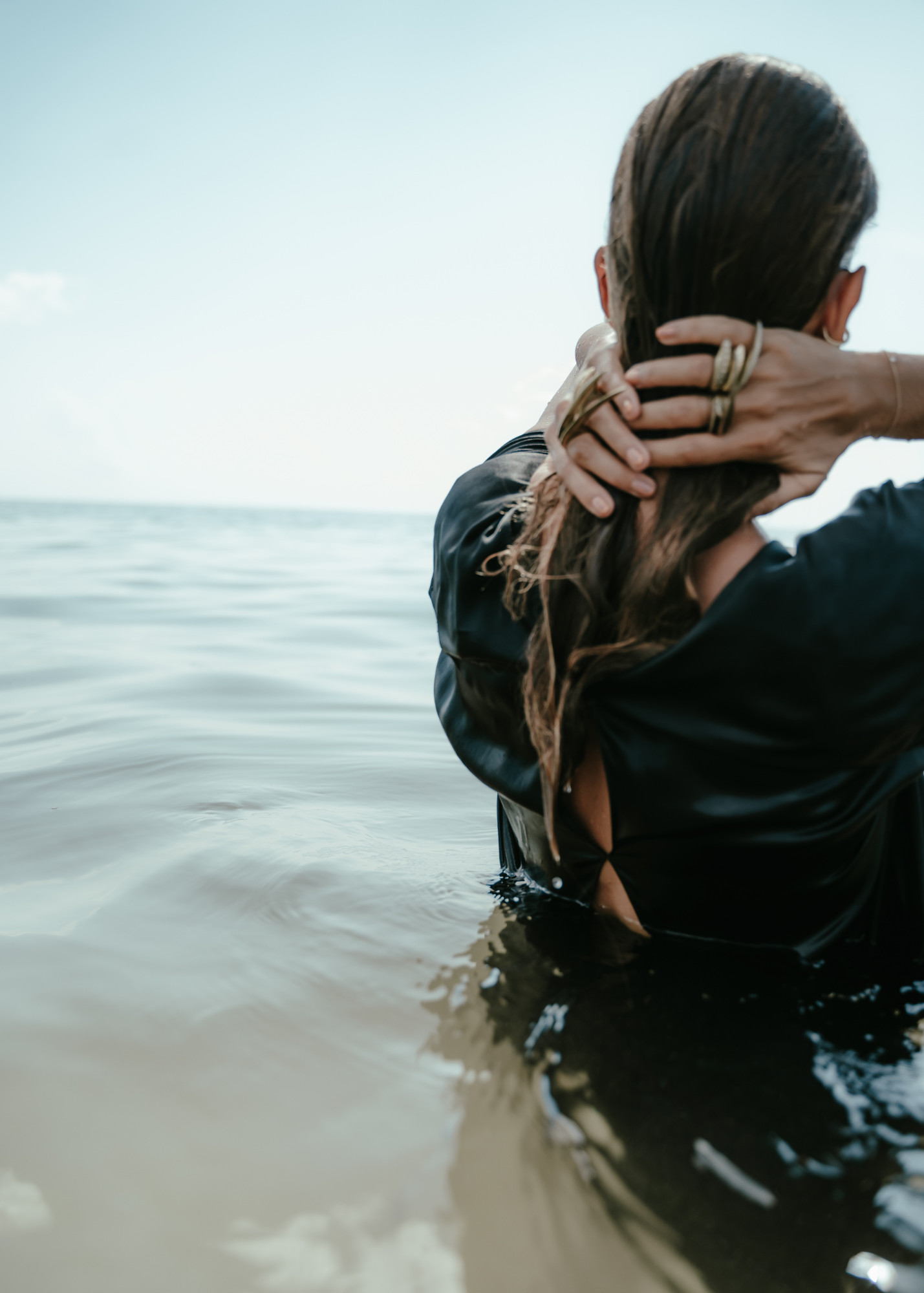 an Invitation
Initiation
and a Path to
your
Radical self
Open and Agile, yet directional and focused. Determined, yet allowing the process to be the one that guides change. DARE TO BE FREE is a powerful calling to make our own choices, yet is playful and free, allowing to change course along any chosen path. 
FLAME STACK
With it's new refined lines, Small and Medium Slices in 18K, create Flame Stack. The visible representation of our process of change. Tenacity and Strength are with us to lead the way.
Medium Slice Hoops
Medium Slice Hoops stand for Strength, and support us with a daily mantra: "Resilience is my true nature"
Stepping into our freedom starts with the eagerness to feel limitless and alive. We strip away what is not necessary and we show up porous, permeable and willing to change.
Horus ego pincher
Horus Diamond Ego Pincher ring is inspired by my lifelong fascination with pirates. I wanted to be one when I grew up. I always thought their eye-brow ring was the coolest. For me they represent the freedom and refusal of conventions. That refusal to follow is also letting go of the existing narratives that became a part of our persona, supported by our Ego.
Solar earcuff
The most impactful and fun ear cuff you will ever have. The high polished dome signals both your fierce and sophisticated nature. The Universe will know you're ready to make your dreams reality, and will rush in to help you.
Horus Mini Diamond Pincher
Freedom and the refusal of conventions. The refusal to follow the existing narrative.
Dare to be free is my personal and continued journey into freedom expressed by stepping into fine jewelry; a request and calling that my Horus pieces have always had for me, but I dared not honor their summons until now.
Read more in my story DARE TO BE FREE .
Explore more FINE JEWELRY