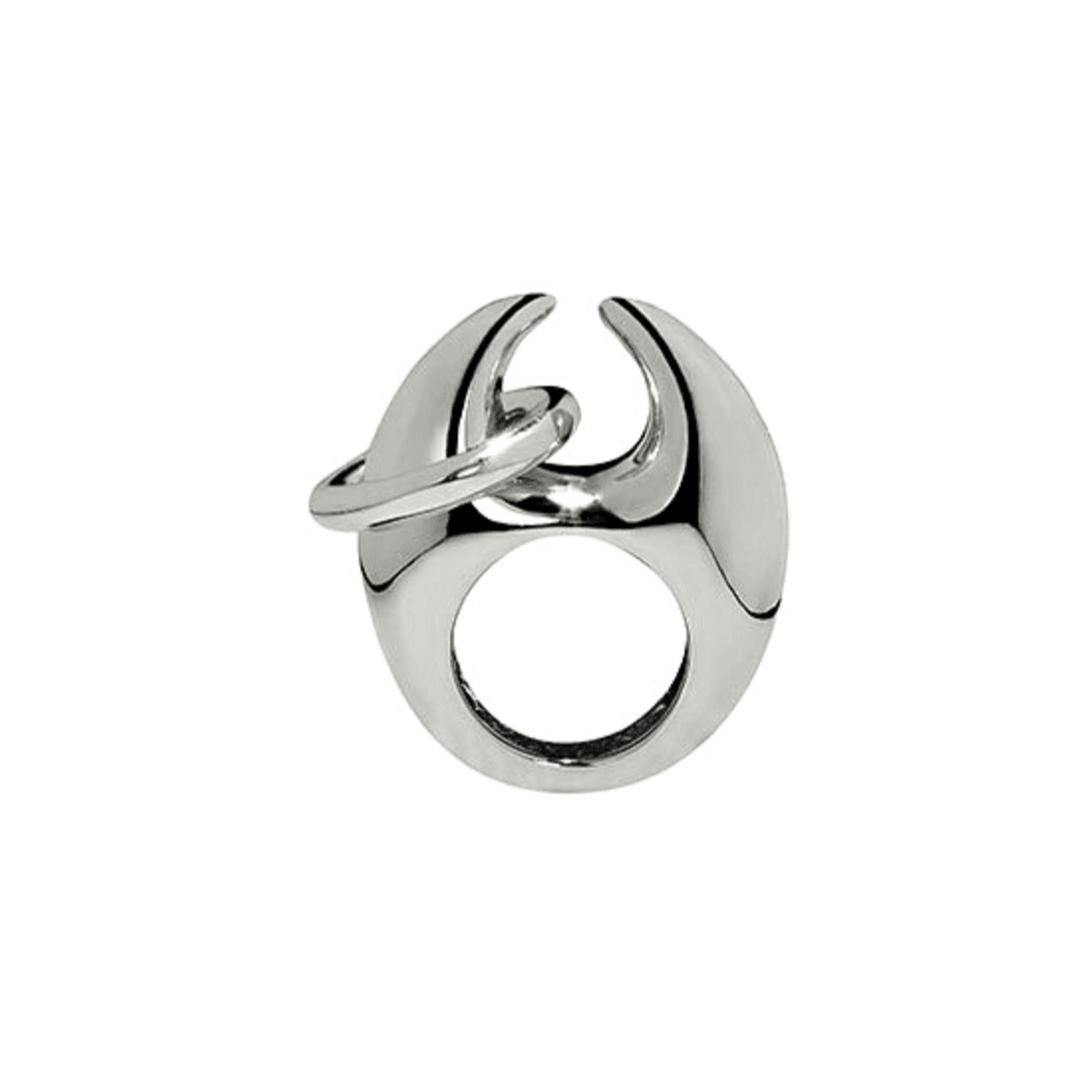 Horus Ego Pincher Ring
Horus Diamond Ego Pincher ring is inspired by my lifelong fascination with pirates. I wanted to be one when I grew up. I always thought their eye-brow ring was the coolest. For me they represent the freedom and refusal of conventions. That refusal to follow is also letting go of the existing narratives that became a part of our persona, supported by our Ego.
Sterling Silver
Band width 7.5mm/Face width 13mm/Total Height 33mm
All jewelry is made to order in NYC atelier with love and care
Please allow 4-6 weeks before ready to ship
Sustainable and ethical, using only recycled metal
Any piece of Jovana Djuric jewelry can be personalized just for you. Adding stones, engraving and more! Get in touch to discuss customization options.